Appetizing Muse on Hold

Posted Sat, 12/26/2020
Future blog posts on Appetizing Muse will be discontinued for the foreseeable future. In the meantime, please visit my social media sites for current news and recipes.
Because of a rather hectic schedule in regards to my upcoming fiction novels (Blood & Soul and In the Shadow of the King), I've been left with little time in which to attend to other matters.
However, I will continue to respond to direct messages sent to me through my Facebook and Twitter pages.
In the meantime, peruse our New Year's Eve recipes: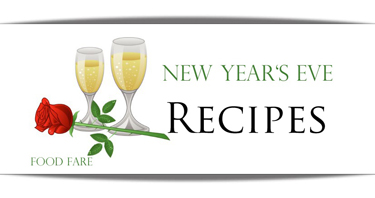 Never fear, I'll be back!
---
Luscious Leftovers Cookbook

Posted Fri, 03/27/20
The Luscious Leftovers Cookbook is now available from Food Fare.
The cookbook contains 175 recipes prepared with leftovers, such as appetizers, beverages, entrees, pasta and rice, poultry, salads and sandwiches, side dishes, soups & stews, sweets and treats, and vegetables.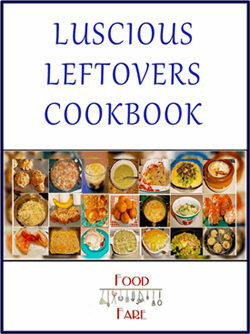 The Luscious Leftovers Cookbook is available at Amazon. The book also comes in Adobe Digital format, which can be obtained by clicking here. More than 60 food images and other graphics are available in the Adobe Digital edition of the Luscious Leftovers Cookbook.
To view a complete list of recipes, click here (PDF, 645 KB). The recipes are also available online. Go to the Food Fare Leftovers recipe page >
Learn more about the "Luscious Leftovers Cookbook" from Food Fare >


Permalink

Tags: Cookbooks

Send Comment >
---
Blueberry Fixation

Posted Sat, 01/25/20
I absolutely love anything with blueberries in it, including muffins (see below), pancakes, preserves, yogurt, cookies, and syrup.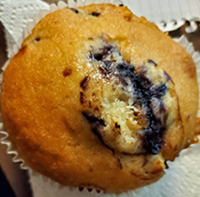 Blueberry Muffins

1/2 C butter

2 C flour

1-1/4 C sugar

2 eggs

1/2 C milk

2 tsp. baking powder

1/2 tsp. salt

1-1/2 C fresh blueberries (sub with canned or frozen)

Oil (for greasing muffin pan)

Preheat oven to 350-degrees F. Grease and flour muffin pan or use paper liners. Sift flour, baking powder and salt together and set aside. Cream butter and sugar until light and fluffy. Add eggs and beat well. Add milk and flour mixture together; beat until combined. Stir in blueberries. Fill muffin cups 2/3 full. Bake for twenty-five to thirty minutes. Allow to cool slightly before serving.
Very yummy, and very moist. Give it a whirl!


Permalink

Tags: Breakfast; Bread & Cookies; Food Photos

Send Comment >
---
Halloween Revisited

Posted Tue, 10/15/19
Seven years ago, Food Fare celebrated Halloween with a special, ghoulishly-themed issue of Food Notes. However, some things never change - such as our love of the season and its spooky holiday.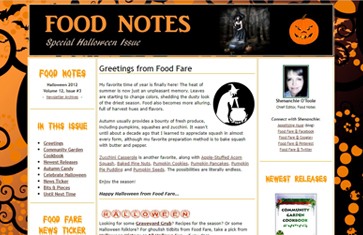 Everything about the newsletter is still relevant today, including the recipes, age-old lore, pumpkin bits and hints of the macabre. Not to mention our second most popular book in the Culinary Collection, known as Halloween Cuisine (second only to Medieval Cuisine).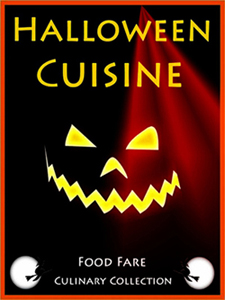 Happy Halloween to one and all! It is perhaps the most unofficial "holiday" during the year, but certainly the most enjoyable.


Permalink

Tags: Culinary Collection; Halloween

Send Comment >
---
Egg Essentials

Posted Mon, 10/14/19
I was "iffy" about eggs for a long period of time during the early 2000s. My repulsion lasted for quite awhile, mainly brought on by undercooked eggs or the runny substance that was the result thereof. The yolk was the focal point of avoidance, and remained thus for many years.
However, since 2018 I've gradually stepped back into a consumption of eggs. I recently began using the Egg Essentials Poached Egg Maker, which has made all the difference in the world. I don't normally hawk kitchen appliances, but the egg poacher is easy to use, and even easier to clean. I often make a variety of plain poached eggs (cooked hard as it's my preference), and a scrambled mixture with chopped mushrooms, onions, fresh baby spinach, cubed ham and topped with cheddar cheese. The scrambled mix puffs-up similar to a soufflé. It's truly divine.
Poached Scramble - (Recipe for use in Egg Essentials Poached Egg Maker)

4 large eggs

1/4 C milk

1/4 C fresh button mushrooms, finely chopped

1/4 C onion, finely chopped

1/4 C ham, cubed small

1/4 C baby spinach leaves, finely chopped

Cheddar cheese, finely shredded

Lawry's Seasoned Salt, to taste

Black pepper to taste

Nonstick cooking spray

In a bowl, beat eggs together with milk, Lawry's Seasoned Salt and black pepper. Stir in mushrooms, onion, ham and spinach. Mix well. Pour by 3/4 cup measurement into poaching cups lightly coated with nonstick cooking spray. Place about 1/4-inch water on the bottom of a round cooking skillet. Place cooking rack in water, and then place poaching cups into fitted slots. Cover skillet and place skillet over medium heat on stovetop. Steam gently for about four to six minutes, or until eggs are set. Mixture may rise during cooking process. A minute before the end of cooking time, sprinkle tops of egg cups with finely shredded cheddar cheese. Slide cooked eggs from poaching cups onto a large plate or platter; serve.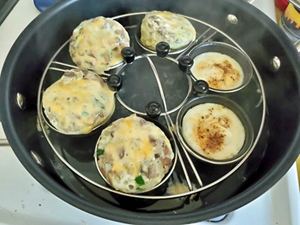 The possibilities are endless, quite literally.
I would highly recommend the Egg Essentials Poached Egg Maker. The little poaching cups contain nonstick surfaces, and the cooked eggs slide right out when cooked. It makes for a quick, easy meal that is enjoyable to boot.


Permalink

Tags: Food Photos; Kitchen Gadgets & Appliances

Send Comment >
---