For blog entries posted between 2011-2017, visit Deidre's previous blog at Blogspot.


Collective Flyer
I recently completed a new promo flyer for the Collective Obsessions Saga, done entirely in Microsoft Power Point and then saved as a PDF. Click here to view the flyer.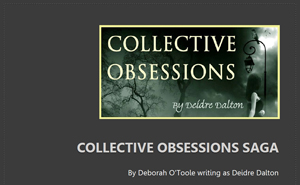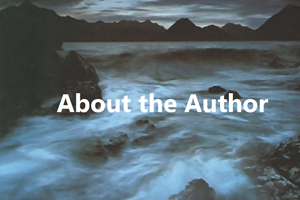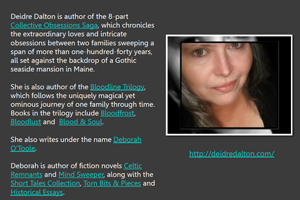 I used Microsoft Power Point extensively when I worked for Spokane Community College between 2002-2004, and I still enjoy playing with it once in a while.
Happy Easter to one and all!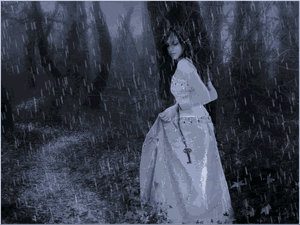 * Send Comment *
Posted by Deidre Dalton on Thursday, 29th March 2018
---