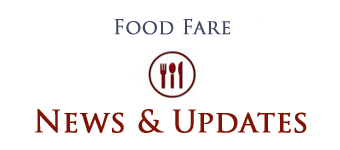 ---
Thursday, 20th July 2017


Food Fare has moved
The Food Fare website (and all of its micro-sites) have moved to a new web host. The change applies to online links for all the pages. The visual design and format of the sites have remained the same. Only the direct links (url) have changed.
New valid links for the recently migrated websites include:
Please adjust your bookmarks, and welcome back to Food Fare!

Visit Food Fare >
---

Related Links:
Appetizing Muse (Shenanchie's blog)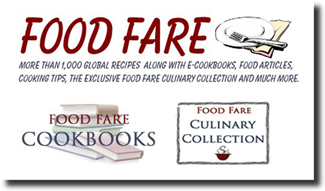 Food Fare (official website)
Christmas Noel (online article)
Hot Diggity Dog (online article)
Pine Nuts (online article)
The Pumpkin Patch (online article)
Ravioli in the Kitchen (online article)
Shenanchie's Sushi: No Raw Fish Allowed! (online article)
Tamales (online article)
Tea Time (online article)
Thanksgiving with Food Fare (online article)
Trick or Treat (Halloween splash page)
---

HOME | Recipes | News & Updates | About Food Fare | Contact | Site Map