Welcome
The Short Tales Collection by Deborah O'Toole contains eleven short stories for children.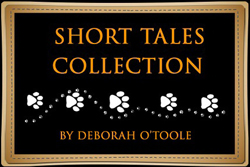 Follow Foofer on his awesome adventures, and discover the important life lessons he learns along the way.
THE BOOKS
Join Foofer as he chases Santa Claus up the chimney...or when he encounters a horde of flying red ants in Wyoming...or when he solves the mystery of the neighborhood cat burglar...or when he follows a hideous Pooka down a misty path to learn the history of St. Patrick and other Irish legends...or when he is granted three wishes by a magic Mischa...or when he meets a pair of posh Puffins on the beach...or when he banishes a ghost from a spooky old house...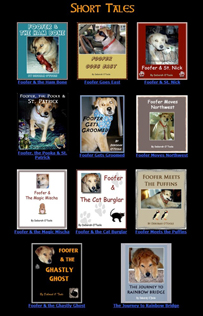 Read about Foofer's adventures in the Short Tales Collection >
INSPIRATION
Learn more about the inspiration behind the Short Tales Collection: