Foofer
(Barbarosa "Foofer" O'Toole)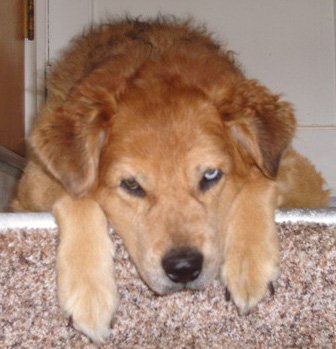 March 31, 1997 to December 19, 2007

My heart's eternal flame will always burn brightly for you.
I know you'll watch over me, and wait for me . . .
But for now rest in peace my beloved boy, I'll see you again one day
and we can forever walk healthy and happy along the cloudy shore.
Or be together, alone, in our little cottage by the sea.
So when it's my time, wait for me on the steps and I'll find you
We'll turn and walk home, where we will never be apart
Where we'll never be sad, lonely or ailing
but rather smiling, tranquil and content - together forever in our eternity.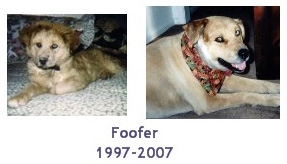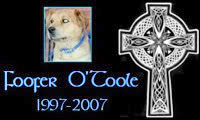 All rights reserved.

Users may download and print extracts of content from this web page for their own personal and non-commercial use only.

Republication or redistribution of content written by Deborah O'Toole, including by framing or similar means, is expressly prohibited without the prior written consent.

If you would like to obtain a copy of Foofer's last book "The Journey to Rainbow Bridge," click here.
< Back to Short Tales Collection