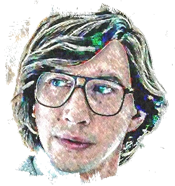 Quinton Cabot
Quinton Edward Cabot is a close friend and colleague of Alexandra St. John Cimarelli, both of whom work as chemical engineers for Suki Sutton Shimada. Alex is known to call him "Quint."
Quinton is the only child of Adam Cabot and Lacey Astor Cabot. He lives with his parents in a brownstone on the Upper East Side in New York City. The home contained five bedrooms and eight bathrooms, a quaintly rustic back garden and a basketball court. Staff included a cook named Marina Pereira, maid Rosemarie Longet, and gardener Mick Blainey. Adam Cabot was a software engineer, while Lacey inherited family money. Quinton attended New York University, where he received a BA in chemical engineering. He began working for Suki as a perfumer shortly afterward, not meeting Alexandra St. John Cimarelli until she joined the design firm in 2018.
Quinton and Alex develop a close friendship rather quickly, spending copious amounts of time together as they concoct perfumes for Suki. In time, they create Calamity Untamed (wildflowers in a black-pink bottle), Calico Breeze (coconut and vanilla in beige packaging), Nocturnal Lunacy (sage and sea salt mixed with patchouli, blue-green packaging with black lettering), Onyx Jade (black violets in a black/emerald bottle with gold lettering), Purrvessence (cream and sugar cookie scent for children, brass/white packaging), and Waterfall Bay (lemon and lime scents mixed with wild cherries and rum, dark red and deep yellow packaging). Eventually, Quinton and Alex also develop a line of natural soaps and body splashes: Almond Cream, Cherry Dreamscape, Cinnamon Sticks, Earthy Musk, Mint Reflections, Poppy & Pears and Vanilla Pearl.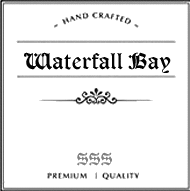 Lacey Cabot is a domineering woman who makes her husband and son miserable, but they tolerate her because she provides financial security for both of them. Lacey does not like Alexandra at first, feeling she was well beneath her son in the social and financial pecking order of society. However, when Lacey learns Alex is connected to the wealthy Larkin family of Maine, she changes her tune and welcomes the girl with open arms. She buries her feelings of dislike, sensing Alex is not what she really appears to be: sweet and innocent on the outside, but perhaps not so much on the inside.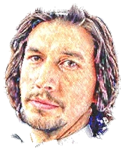 Quinton was tall and slender, with dark hair, dark brown eyes and full, sensuous lips. His nose was slightly large, with a mole under his right nostril. He can often be seen to wear eyeglasses, which he later switched over to contact lenses. As he got older, he grew neatly-clipped facial hair.
Quinton Cabot appears in Limb of Iniquity.

Books in the Collective Obsessions Saga by Deidre Dalton may not be reproduced in whole or in part without written permission from the author. All nine books in the saga are works of fiction. Any resemblance to actual persons living or dead is purely coincidental.
< Back to Collective Obsessions Character Renditions