N E W S & U P D A T E S

News, Monday, 3 December 2012:
Winner of the Short Tales Collection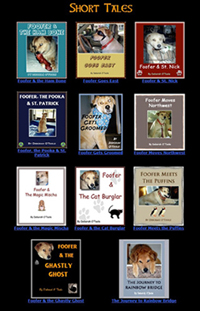 A special drawing was held on Monday, 3 December 2012 for free copies of the Short Tales Collection by Deborah O'Toole.
A name was picked at random from a pool of more than 150 contest entries.
Anya Peterman of Rome, Georgia was drawn as the winner of all eleven titles in the Short Tales Collection in PDF format. Congratulations Anya!
Thanks to all who participated in the contest. More drawings are being planned for the future, so stay tuned!

Background:
The Short Tales Collection drawing commenced on Thursday, 1st November 2012 and ran through Friday, 30th November 2012.
One name was randomly selected from all valid entrants, with the winner announced on Monday, 3rd December 2012.
More about the "Short Tales Collection" >