Christmas Goodies

Posted Friday, 11/24/17
Christmas defines the season of giving, followed in quick succession by a sense of renewal in the New Year. Food is the centerpiece of most holiday gatherings, when families, friends and co-workers come together in the spirit of appreciation and celebration.
Some of our favorite holiday recipes include Almond Hot Toddy, Christmas "Cheer" Egg Nog, Christmas Rum Balls, Classic Shortbread, Cream Brandy, Gingerbread Cake, Glogg (Swedish Mulled Wine), Irish Soda Scones, Kourambiethes (Greek Christmas Cookies), Mailanderli (Swiss Butter Cookies), Nusstorte (Swiss Nut Cake), Peanut Butter Cocoa, Pecan Kisses, Pwdin Nadolig (Welsh Christmas Pudding) and Wassail among many others. More Christmas recipes >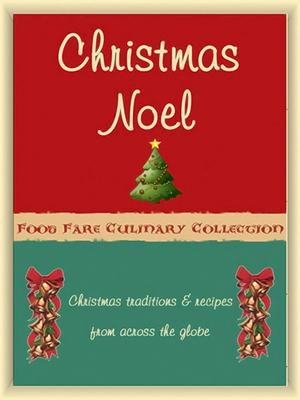 Christmas Noel contains information about the history and origins of Christmas, Santa Claus, the North Pole, Christmas trees, mistletoe, traditions, global holiday greetings, gift-wrapping ideas, seasonal recipes from across the globe and resources for further study. Christmas Noel also appears in article format on the Food Fare web site, where it is available for free. More >
Happy Christmas!


Tags: Christmas; Food Fare Culinary Collection

Send Comment >