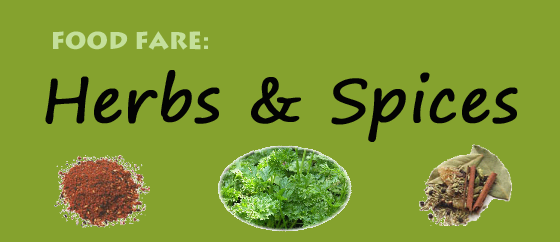 Pepper grows on vines. The most common pepper is dried fruit of the vine. Originating in India more than 4,000 years ago, pepper was the first spice known to Europeans. Black and white pepper are both obtained from the small dried berry of the vine Piper nigrum. For black pepper, the berries are picked while still green, allowed to ferment and then sun-dried until they shrivel and turn a brownish-black color. They have a hot, piney taste. Green pepper comes from unripe fruit picked young, black pepper from unripe peppercorns dried and ground, and white pepper from fully ripened fruit.
Indonesia and Brazil grow half the world's pepper, and India produces the other 40%. The United States is the world's largest pepper importer, bringing in more than 43,000 tons each year.
Types of pepper:
BLACK
| | |
| --- | --- |
| ORIGIN | DESCRIPTION |
| Brazil | Brazilian black peppercorns have a relatively smooth surface. The outer skin is black, and the center is creamy white. |
| Ceylon | Ceylon is now officially known as Sri Lanka, but its pepper is still called Ceylon. Characteristically high in volatile and non-volatile oil; a favorite with the extraction industry. |
| Lampong | This pepper comes from the "Lampong" district of southeast Sumatra, Indonesia; comparable to Malabar in pungency and flavor. |
| Sarawak | The Malaysian country of Sarawak is another major producer of pepper. Most Sarawak pepper is sold to Japan and other Asian countries. |
| Vietnam | The newest source of black pepper, most of which is grown in Southern Vietnam and sold to Singapore and Europe. |
| Other | Various other countries also grow pepper in smaller quantities. These include Madagascar, Thailand, Nigeria and China. Only limited quantities are available for export, with rather insignificant amounts reaching the United States. |
WHITE
| | |
| --- | --- |
| ORIGIN | DESCRIPTION |
| Brazil | Some of Brazil's pepper berries are left on the vine to mature for white pepper. Brazilian ground white pepper is lighter in color and less pungent than the Muntok variety. Much of this product is exported to Argentina and Western Europe, with lesser quantities reaching the United States. |
| China | Chinese pepper is rare in American markets. The pepper is very light in color and weak in flavor; mainly produced on the island of Hainan. |
| Muntok | The island of Bangka (near Sumatra in Indonesia), is a major source of white pepper. Muntok white pepper, which takes its name from the port from which it's shipped, has a relatively mild flavor. All of Bangka's crop is traditionally used for white pepper production. |
| Sarawak | Sarawak is also a major producer of white pepper, most of which is sent to the British Commonwealth, Europe and Southeast Asia. |
Pepper Points:
White pepper is mainly used in dishes where dark particles would be unsightly, such as light-colored sauces and salad dressings, mayonnaise and cream soups. In Europe, however, white pepper is traditionally preferred over black pepper for household and restaurant use.

White pepper can be produced from dried black peppercorns by removing the skin in a machine. This is termed "decorticated black pepper" and can be used interchangeably with white pepper for color, but its flavor is similar to black pepper.

Black Pepper adds flavor to almost every food of every nation in the world. It is used in rubs, spice blends spice blends, salad dressings, and peppercorn blends.

Black pepper is available in a variety of grinds. The most common are cracked, course, table (normal) and fine (pulverized) grinds. The finer the grind the more flavorful the pepper will be, with a shorter shelf-life.

When immature, green pepper berries are picked and either packed in liquid or dried to preserve their green color. The result is green peppercorns.

Pepper is also available as an oleoresin. The oleoresin contains both volatiles and non-volatiles; the bouquet comes from volatile essential oil, while the bite comes from non-volatile piperine. Oleoresin black pepper is usually added to a carrier to make it easily dispersible. The resulting soluble seasoning may be liquid or dry. The oleoresin may also be mixed with gum or starch and spray-dried for added protection of flavor and aroma. Oleoresin black pepper and its extractive derivatives are useful in food manufacturing both by themselves and in blends because they can be customized to a variety of processing needs.
Pepper Storage: A dry place with moderate temperatures is best when storing pepper. If stored properly, whole pepper will keep almost indefinitely. Ground pepper has a shorter storage life.