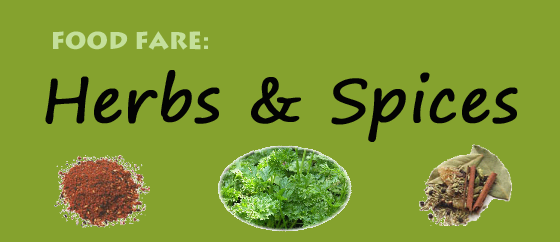 There are more than thirty varieties of parsley, the most common being curly leaf. Italian parsley (known as flat-leaf) is also popular, with a stronger flavor than the curly-leaf variety. Below are a few extra tips for parsley storage and use.
Storage:
To store fresh parsley, place stem side down in a glass of water. Cover the parsley with a plastic bag and refrigerate. Changing the water every few days will allow the parsley to keep for about one week.

Parsley can also be frozen for later use. Blanch before freezing to retain green color. To blanch, drop parsley into a boiling pot of water for a few seconds, then remove with a slotted spoon and place in a bowl of ice water for a few seconds to stop the cooking process. Dry the parsley on paper towels. To freeze, place the parsley in a single layer on a cookie sheet lined with waxed paper and freeze. Once frozen, the parsley can be placed in a re-sealable plastic freezer bag and kept frozen for up to four months.

To dry parsley, wash it well and then pat dry. Gather the parsley into a small bunch, tie the stems together with string and hang upside down in a dark but well-ventilated area until the leaves are brittle (about one week). Remove the leaves from the stems, and then store in an air-tight container. Dried parsley will last up to six months.
Uses:
Parsley can be added to salads, vinaigrettes and pasta dishes.

Try mixing curly-leaf or flat-leaf (Italian) parsley into softened butter. Place the butter in small molds and form into logs or balls for a nice presentation at a dinner party.

Parsley can be used as a garnish atop garlic bread.

When parsley is dry, you can either chop it by hand, with an electric mixer, in a small food processor or with scissors.